---
Om Ella Epton, Elaton Inc.
In 1992 I founded Elaton - a graphic design studio. It has been an exciting and fulfilling journey. Along the way I have designed for many small and medium size companies, start ups, law firms, and non-profits. I am looking forward to design for you! ​

...
---
Utvalda projekt (20)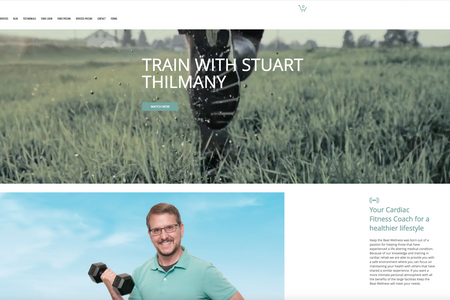 ---
warriorsofcare
---
23 aug. 2023
---
Visa projekt
Ella was amazing! She got what I needed done in such a quick time without sacrificing quality! If I had questions, she would take the time to make videos to send me to explain what to do - she was extremely helpful and I highly recommend her!

...
---
ancientherbals8
---
7 juni 2023
---
Visa projekt
Ella was incredibly knowledgeable in wix and very helpful showing me how to use the program and helping me create my site.

...
---
kristin6709
---
18 maj 2023
---
Visa projekt
Ella did an amazing job helping me with my company website. Our website was totally outdated when I hired her. Now it's modern and very functional. I love it so much. She also did an amazing job on my husband's website which is much more complicated than mine. We are both thrilled with her work.

...
Thank you, Kristin - it was a pleasure working with you!

...
---
mark88372
---
15 maj 2023
---
Visa projekt
I knew what I wanted but Ella knew how to make it happen. She was fast, responsive, and creative. Now so is my site … and mobile, too!

...
---
f2onsite
---
5 mars 2023
---
Visa projekt
Ella at Elaton is a fantastic designer, no question about it. I am a difficult client, and she was patient, kind and caring. There were times where I was wrong, and she gently explained to my why her idea was perhaps better and it made total sense! I really appreciated having a professional and an expert to work with. We set up a dropbox and google sheet to share ideas and images, it worked well. I had the opportunity to work with pretty much anyone and I made the right choice. We can in underbudget and I am so very pleased !

...
---
Ella was great. She helped with figuring out some shipping issues and gave some tips to help improve my site.

...
Thomas, good luck with your business! Hope to help you more in the future, best regards, Ella Epton

...
---
Lenhardt
---
22 jan. 2023
---
Visa projekt
Finally someone who understands customer care. Ella is fantastic at responding in a timely manner. She is quick to figure things out and she has great input for design changes and ideas to communicate to your customers. I have spent thousands on trying to find someone who knows what they are doing and are willing to stay with you until the end. Ella is all you need. I highly recommend her expertise.

...
---
Neicy Simp
---
31 okt. 2022
---
Visa projekt
I am very satisfied, I will definitely keep her in mind for any further business needed. She is very knowledgeable. Thanks so much Ms. Ella

...
Dear Lanease - it was a pleasure working with you! Thank you for your trust and good luck with your business!

...
---
Lani Weissbach
---
13 juli 2022
---
Visa projekt
At first I was a little nervous about the idea of hiring someone I didn't know to fix my website. Now I can say that my decision to hire Ella Epton was one of the best decisions I've made! Ella was a joy to work with and I'm very satisfied with the end product. She really knows her stuff with Wix web design and clearly has the client's best interest in mind. She went the extra mile with researching possibilities for the site based on my needs and provided excellent advice about making it more inviting and better for business. Finally, Ella is truly a lovely person and was easy to reach and to communicate with. Even though she is a busy lady with many clients, I never felt rushed during our meetings throughout the process. I highly recommend Ella Epton for your Wix project!

...
---
Cedrick Gay
---
10 maj 2022
---
Visa projekt
Ella did a beautiful job on my website design. She provided me great suggestions and advise on what's needed. Her time frame in completing the project was very fast. Highly recommend her to anyone.

...
---
Patrick Zacard
---
8 apr. 2022
---
Visa projekt
Absolutely wonderful! Fast and proactive. Would recommend to anyone who is looking for a professional service. She really knows her way around Wix.

...
---
Trinity Ellis
---
8 mars 2022
---
Visa projekt
Ella was great to work with. She started on my website right away and got it done quickly. I love her style and she did an amazing job on my website. I would highly recommend her!

...
Dear Trinity - thank you so much for the opportunity you gave me to (re)design your website! It was a pleasure working with you.

...